Scottish Craftsmanship on the A'anside Studios' website – easy to use, information packed, featuring the best of Scottish craftsmanship.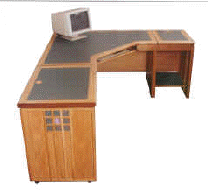 STAINED GLASS and FINE WOODWORK designed on commission and produced in our own workshops. Visit our gallery section to see examples of the work carried out in our studios
Website Change:

When shopping for Scottish made gifts you will now be re-directed to our dedicated online shopping site at Scottish Gifts Online. Our service will be the same but you have a single stop for shopping.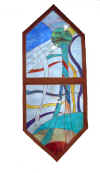 Scottish gifts by mail order. 
We supply the very best craftwork and gifts produced exclusively by craftsmen living and working in Scotland. Everything is guaranteed "Made in Scotland" and may be purchased online or at our shop in Tomintoul located in the heart of the Cairngorm mountains.

"..a work of pure genius.."
The gene bank of Clan MacBog has mutated and a newly blossomed MacBog has been thrust upon the world. Visit the Clan MacBog on this website and see some truly amazing Scottish craftwork.
Trade customer – please email us if you are interested in quantities of any of our own work. If you require any other Scottish craft and gift items please specify and we will try to help.
Our apologies for the takeover bid by Clan Macbog – hopefully our website is now functioning correctly
Contact Information
Contact us by email, telephone, fax or even conventional mail and we will gladly supply details of any of our product lines or services.
Telephone
UK: 01479 872074 International: +44 1479 872074
FAX
UK: 01479 872094 International: +44 1479 872094
Postal address
5 Main Street, Tomintoul, Ballindalloch, AB37 9EX, Scotland
Electronic mail
General Information: [email protected]
Sales: [email protected]